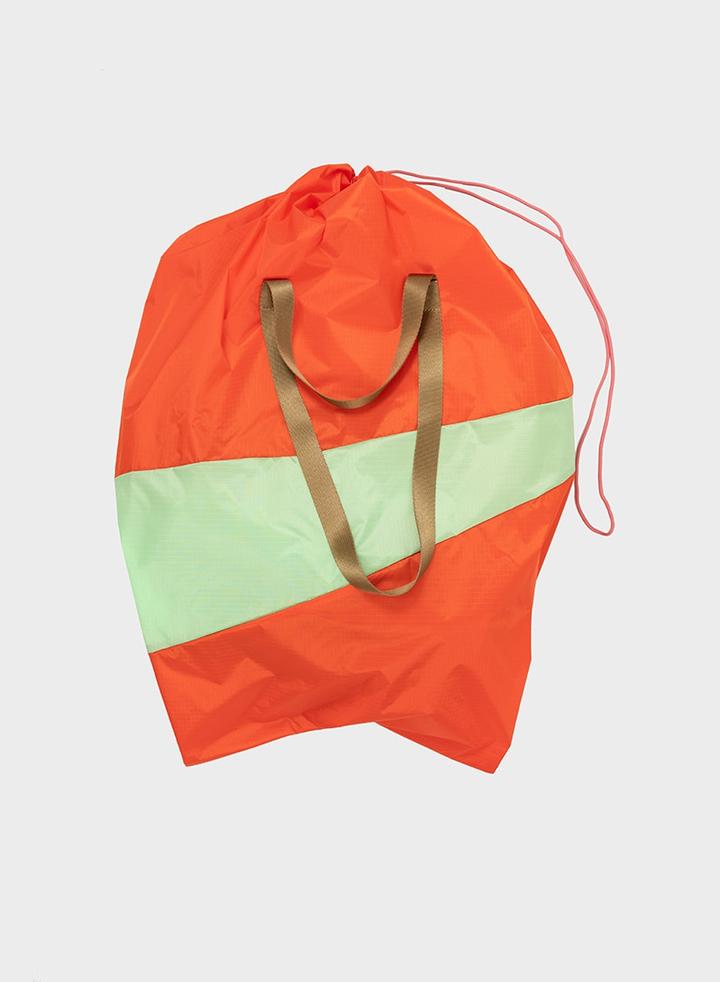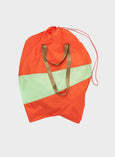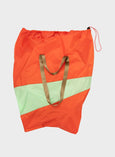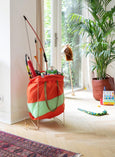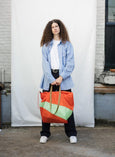 The New Trash Bag Red Alert and Error
8.900 ISK
The New Trash Bag is a reusable storage bag for all sorts of things like recycling, laundry and toys. Use the Trash Rack to give it a permanent place in your home. Lift the bag out of the rack, close it with the drawstring and stopper and carry it to where you want your stuff to go.
Modified from our classic large shopping bag design, we extended the top and closed it with a drawstring and stopper. This extra-large top easily folds back into the shopper, adapting to the size you need. We also added new handles: long and short, making it easy to carry heavy loads on your shoulder or giving it a comfortable grip in your hand.
This bag is perfect for recycling paper and glass, as a laundry basket, for storage or simply as a shopping bag. It's the largest bag we made to date, and it contains 60 litres when filled to the top. It's also super strong, so stuff it with wine bottles, toys, towels or anything you need to trash or stash!
Like all our bags, The New Trash Bag can be washed at 30 degrees when it gets dirty.
Made from high-quality Bluesign® certified and 100% recycled ripstop nylon.
The Trash Rack has to be bought separately.

Carries > 20kg
Size: 37 x 77 x 33 cm / 14.6 x 30 x 13 inch / 60L
Extra-large
Double handles
Drawstring closing
60L
Super strong
This item is part of the Trash & Stash collection. We introduce two new designs with this exclusive collection: The New Trash Bag and The New Stash Bag. Both are made to hold a great number of objects; storage bags for all sorts of things like recycling, laundry and toys, or to use as an extra-large shopping bag. Collecting, storing and discarding your stuff has never been this much fun!