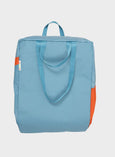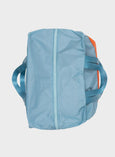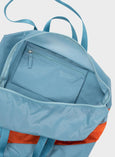 SB The New Stash Bag Concept and Oranda
9.900 ISK
We designed The New Stash Bag to carry big shopping loads. It's extra-large and sturdy - plenty of space to stash your stash, whatever it is ;).
Modified from our classic large shopping bag design, we gave this bag a double-layered bottom and a solid back made from our heavyweight fabric. These features make the bag shape-retaining, giving it a more square-like foundation and making it easier to carry stuff upright.
Long sought-after features of The New Stash Bag are the zipper closing and the sewed-in pouch to keep your essentials safe. We also added new handles: long and short, making it easy to carry heavy loads on your shoulder or giving it a comfortable grip in your hand.
Made from high-quality Bluesign® certified and 100% recycled fabrics.
Carries > 20kg
Size: 37 x 56 x 26 cm / 14.6 x 22 x 10 inch
Extra-large
Top zipper
Sewed-in pouch
Double handles
This item is part of the Trash & Stash collection. We introduce two new designs with this exclusive collection: The New Trash Bag and The New Stash Bag. Both are made to hold a great number of objects; storage bags for all sorts of things like recycling, laundry and toys, or to use as an extra-large shopping bag. Collecting, storing and discarding your stuff has never been this much fun!